Achieve your fundraising goals.
Let us help.
Donorcentric Development is a national consulting firm that helps nonprofit organizations of all sizes build diversified and sustainable fundraising revenue streams.
Do more with Donorcentric Development
Here is how Donorcentric Development can help you do more.
"A goal without a plan is just a wish" – Antoine de Saint-Exupéry
Successful fundraising begins with planning, including a budget, a detailed outline, and a timeline with measurable goals along the way to attain the desired outcome.
We will craft a customized fundraising plan for your organization.
Perform an internal organizational analysis – Strengths, Weaknesses, Opportunities, Threats, and Achievements (S.W.O.T.A.)

Historical review of past fundraising activities and results to better understand:

Expenses
Breakdown by line – methods and donor types
Realistic fundraising goals

Donor review and evaluation that includes:

Number of donors trend analysis
Gift size trend analysis
Data-based prospect prioritization

Database assessment
Stakeholder interviews
Market analysis

Create a Case for Support

Introduction to the organization
Problem seeking to solve
How the problem will be solved
Funding Requirements
Call-to-Action

Develop a step-by-step prospect and donor management system for

Identification and qualification
Cultivation
Solicitation
Acknowledgement
Stewardship and Data Management

Produce a customized multi-channel approach to fundraising, incorporating strategies for:

Major Gifts & Planned Giving
Grant Writing
Events
Direct Response (mail, phone, email, social media)

Calendarize and make it measurable by putting dates to program goals
"You make progress by implementing ideas." – Shirley Chisholm
Turnover in the nonprofit sector has never been higher. Nonprofit HR's 2021 Nonprofit Talent Retention Practices Survey found that 42% of responding nonprofit leaders expected their employee turnover rates to increase in the coming year. Yet the work still needs to get done.
Grant Writing Services

Program design review for grant readiness
Prospect research
Grant toolbox development for writing grants
Grant Proposal / Document Review

Major Donor / Planned Giving / Direct Response Services

Copywriting
Graphic design
Production
Mailing Coordination
Giving Tuesday Campaigns
"I did then what I knew how to do. Now that I know better, I do better." – Maya Angelou
It takes a team to successfully raise money. Everyone on the team, from the board chair to the receptionist, should understand the importance of fundraising to the organization and their role in the fundraising process.
We can equip your team with powerful information that will help them more deeply understand the fundraising process through customized:
On-site presentations
Retreats
Webinars
One-on-one virtual training sessions
Sign up for our email newsletter to receive new blog notifications and fundraising tips!
One of the biggest misconceptions about fundraising is that it is simply Sales 101. Sales consists of convincing someone to make an exchange of money
Nonprofits cease operations all the time, from large hospitals to small community social service agencies, for a wide range of reasons. Sometimes the need disappears,
Did your mom make you write thank you notes for all of your Christmas and birthday gifts? My mom did. It was a priority in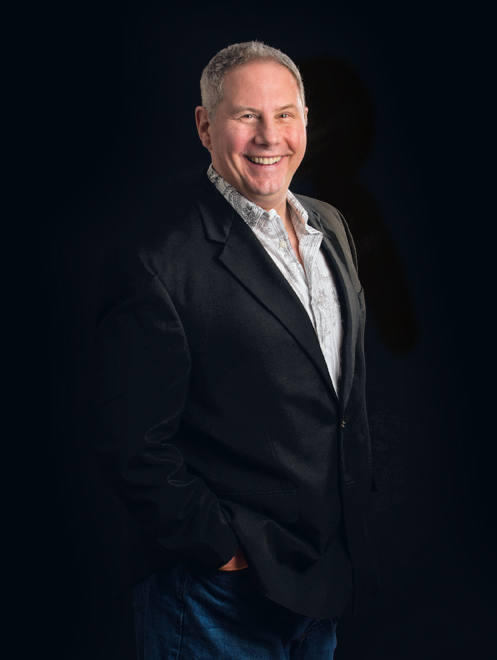 The mission of Donorcentric Development is to assist executive directors, staff and board members charged with the hard tasks of fundraising, frequently with little fundraising background or experience. We aim to help organizations set and attain their fundraising goals.
-Bates Childress, Founder
"Bates is a seasoned philanthropy professional who understands the importance of relationship-building within the community. He cultivates and maintains a broad outlook of the needs of the organization and community that he represents. In our community, he worked with both new and existing donors to help them understand how their commitments to the organization can make a significant difference in the community. With his experience, he appreciates the nuances of relationships and how they change over time. And how relationships in small communities are absolutely intermingled."
Paul Scimeca
President & Chief Executive Officer, Glens Falls Hospital
"Bates' skills in building relationships, securing support, and planning and implementing fundraising events have truly strengthened our development team at The Hyde Collection. He can balance many projects at once and maintains a positive attitude even during the busiest times. He remains calm under pressure, treats colleagues with respect, is receptive to new ideas, and is creative, motivated, and truly dedicated to his work and to making this world a better place."
Sarah Kijowski
Executive Director, Slate Valley Museum
"Bates is a talented and proficient grant writing professional.  He is very well-organized, communicative, and trustworthy.  Highly recommend working with Bates!"
Ashley Redmond
VP of Development and Communications, Florence Crittenton Programs of SC
"Bates has a true passion for working with nonprofits. He presented on fundraising to the Adirondack Nonprofit Business Council, of the Adirondack Regional Chamber of Commerce, and received great reviews. To put it simply, Bates gets nonprofits and has a way of providing relevant information in an easy-to-understand way. His expertise is truly valuable."
Amanda Blanton
Marketing Director, Adirondack Regional Chamber of Commerce
"Your information and insights were critical in our decision-making process."
Teri Rogers
Co-President, Warren County Historical Society
"Bates is a skilled, hardworking, fearless fundraising pro. If you are looking for someone to train your team, do a feasibility study, provide consulting services for your campaign, or design a program from the ground up, you will definitely benefit from his expertise. To quote a mentor and friend, Sue Washburn, "Fundraising is a series of brilliant successes, followed by miserable failures, all of which were accidental. PHILANTHROPY is the mystical mingling of a joyous giver, an artful asker, and a grateful recipient."  Bates knows philanthropy. You will love working with him."
F. Ray Agnew
Vice President, Hospital and Community Engagement, Glens Falls Hospital